Maven CS. 1A 15-45x65 Spotting Scope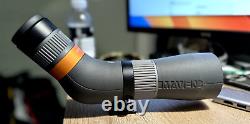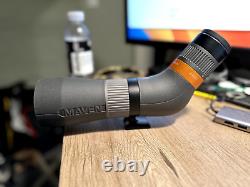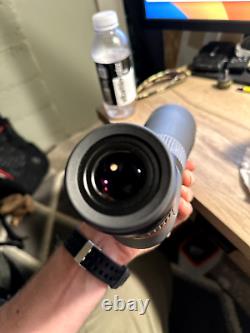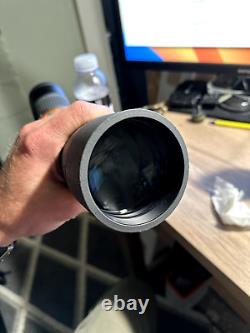 1 is built using the same glass as our award-winning C Series Binoculars and is the perfect companion for those who need to see detail at extended distances. Because of it's lightweight m. Frame, this compact scope gets the job done without taking up much space in your pack. It's our recommended mid-range spotting scope for hunters, birders, and wildlife viewers who require extra magnification in a minimal unit. Dependable, solid, and powerful - this is the hallmark of the C Series.
Represents our mid-range line of optics, designed to fit your specific needs, delivered for a fraction of comparable spotting scope costs. Our modern sportsman inspired designs paired with the best available materials and state of the art technology create an uncompromising optic. Includes lens caps and double-layered microfiber storage bag. Durable, Well-Balanced, and Lightweight Magnesium / Aluminum Frame.
Exceptionally Clear, Bright, High Contrast Image.

---