SVBONY SV41 25-75x70 MAK Spotting Scope Zoom Telescope powerful binoculars FMC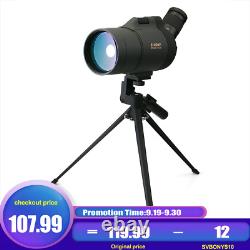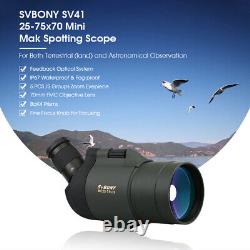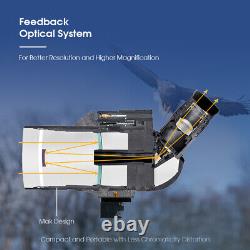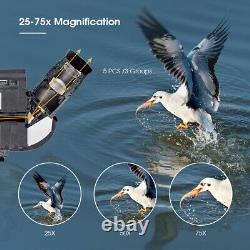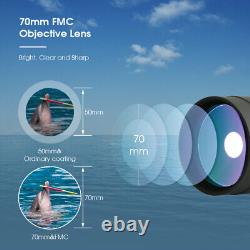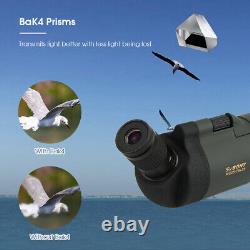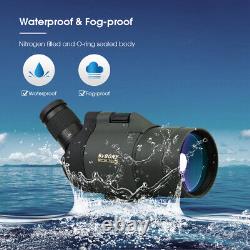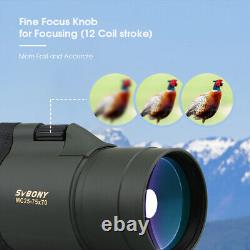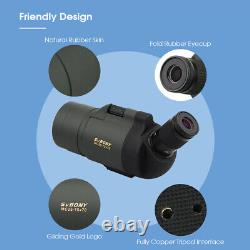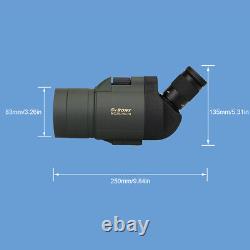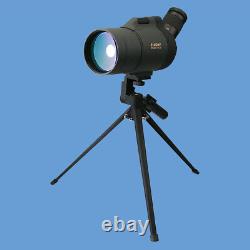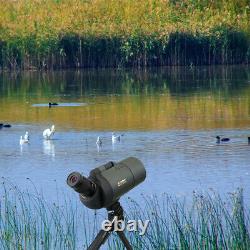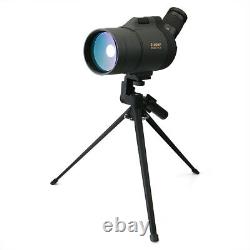 Svbony SV41 25-75x70 Mini Mak Spotting Scope Natural Rubber Skin / Gilding Gold Logo Fine Focus Knob for Focusing (12 Coil stroke) Fold Rubber Eyecup for eyeglasses wearers Fully multi-coated glass lenses deliver the ultimate brightness and resolution Nitrogen filled and O-ring sealed for WaterProof / FogProof BaK4 prisms offer the clear, bright and crisp images 70mm objective lens for super brightness 5 PCS /3 Groups Zoom Eyepiece Capable of 25-75x magnification Includes tabletop tripod and soft carrying case Applicable for both terrestrial (land) and astronomical use. SV41 is Svbony's first MAK spotting scope. Its compact and portable design is very suitable for hiking and birding.
Even in heavy wind and rain circumstances, crisp image with excellent color fidelity. Own this SV41 MAK Spotting, you won't miss the beautiful scenery. The feedback optical system combines the advantages of refraction and reflection, and the light has a loop in the lens barrel.
The short mirror body realizes a long focal length, which permits the better resolution and the higher magnification. 70mm Fully multi-coated lenses are of high-end optics, increasing the light transmission ans delivering bright, clear and crisp images even in low-light conditions.
Bak4 has a high refractive index and lower critical angle than other materials, which means it transmits light better with less light being lost due to internal reflection such as from internal bubbles trapped during the manufacturing process. The nitrogen filled and O-ring sealed spotting scope is fog-proof, waterproof, promoting better thermal stability and enabling the scope to withstand the toughest environments. Variable 25-75x zoom magnification allows you to gain a wide field of view at a lower power and zoom in details at a higher power. Fine Focus Knob for Focusing (12 Coil stroke).

---